We Live in Hope was one of the projects at the Blackbird Designs Retreat held in Virginia Beach at Dyeing to Stitch. The chart itself was based on an antique sampler shared by Barb and Alma.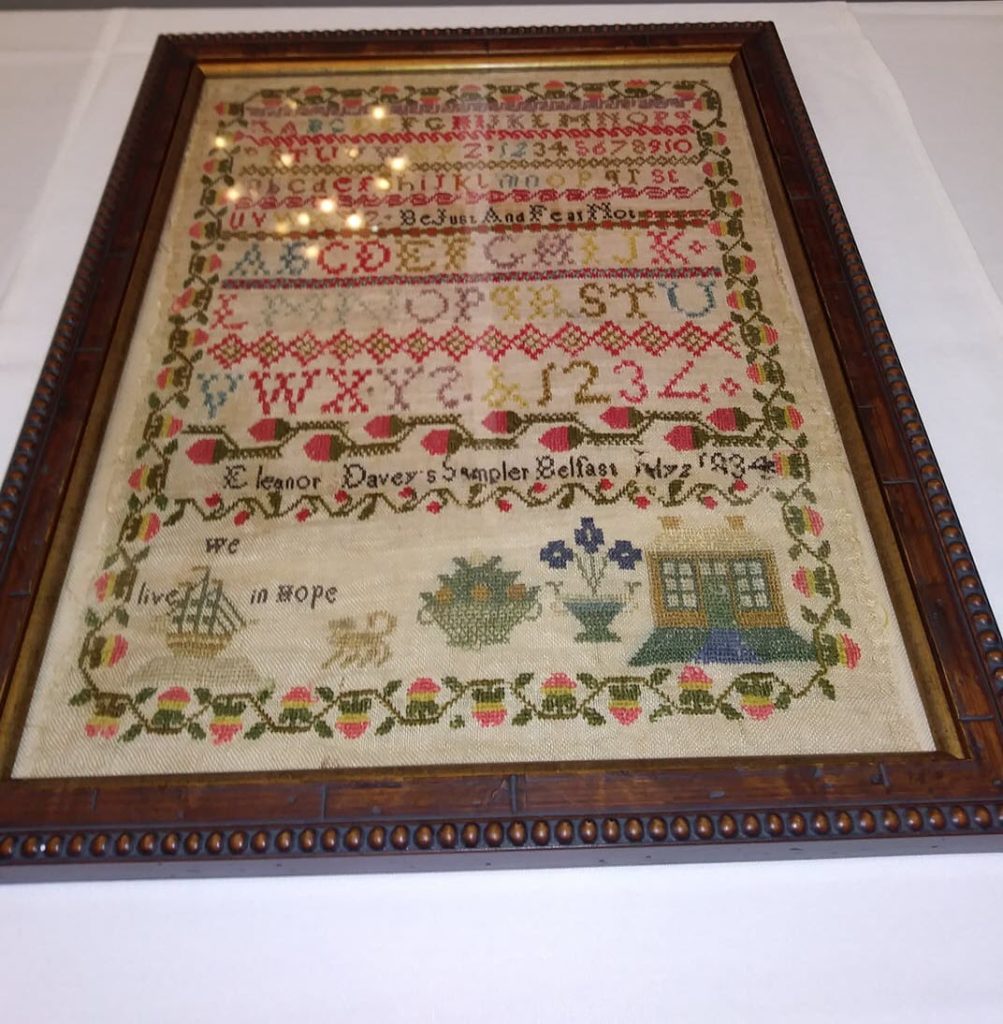 The kit we received included the chart, fabric 36ct Vintage Honey by R & R Reproductions and the recommended floss.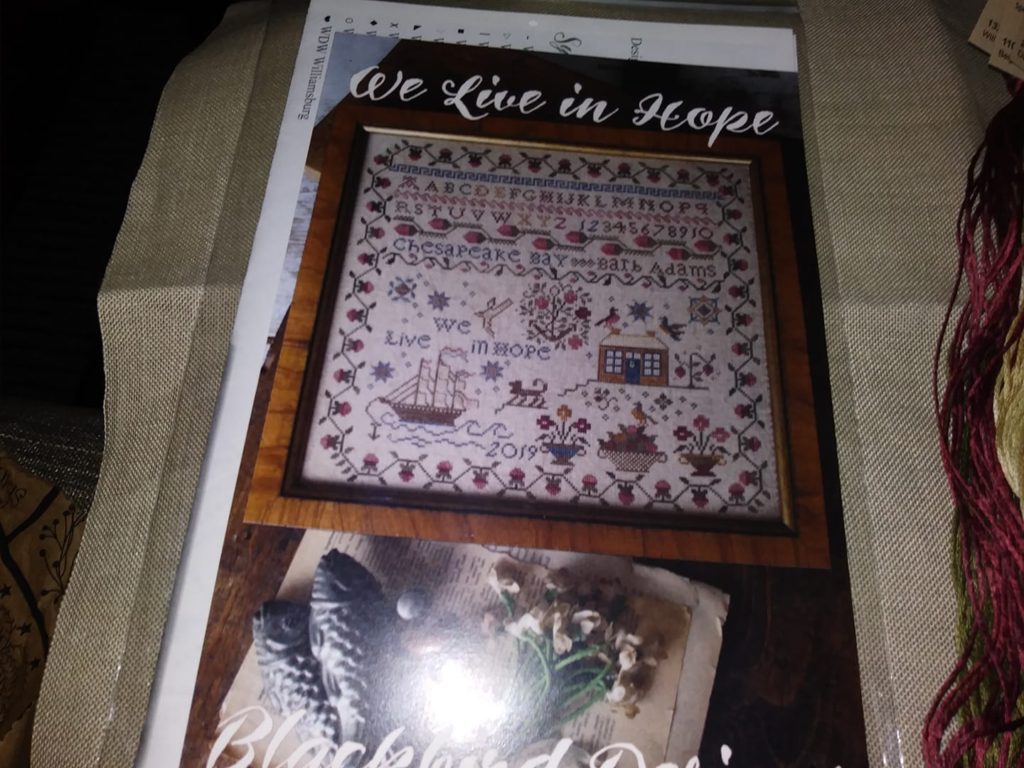 WDW Beige
WDW Blue Jay
WDW Bright Leaf
WDW Caper
WDW Cocoa
WDW Deep Sea
WDW Garrison Green
WDW Kris' Bon Bon
WDW Red Pear
WDW Williamsburg
I chose to stitch mine on 16ct Toasted Almond from Fabrics from Stephanie using the recommended floss. If you choose to stitch this one and use two threads rather than one, you will need additional skeins of some of the colors Caper, Cocoa, Garrison Green and Red Pear.
Started Stitching: 5/7/2019
Finished Stitching: 6/2/2019 (with the exception of the bullion stitch which is the door knocker. Need to watch some videos and practice on this one.