We recently had to say goodbye to our sweet girl Katie. I wanted to stitch something special in her memory and decided on Lizzie Kate's  chart Dogs Leave Pawprints. My plan is to stitch the design, then send the stitched piece and a picture of Katie to Jill Rensel for framing. Jill and Amber work a special kind of magic in framing special pieces.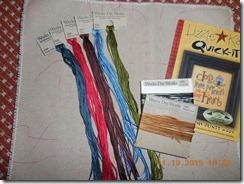 And our sweet girl.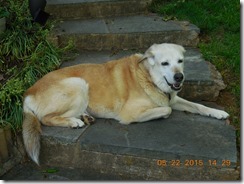 Fabric: 25ct Lugana probably mushroom
Threads: Weeks Dye Works
Bright Leaf
Charcoal
Deep Sea
Kris's bon bon
Liberty
Moss
Sky
Started stitching: November 19 2015
Finished stitching November 21, 2015. Now I just need to sew on the dog bone charm and it will beready to pail off to Jill and Amber to work their magic.