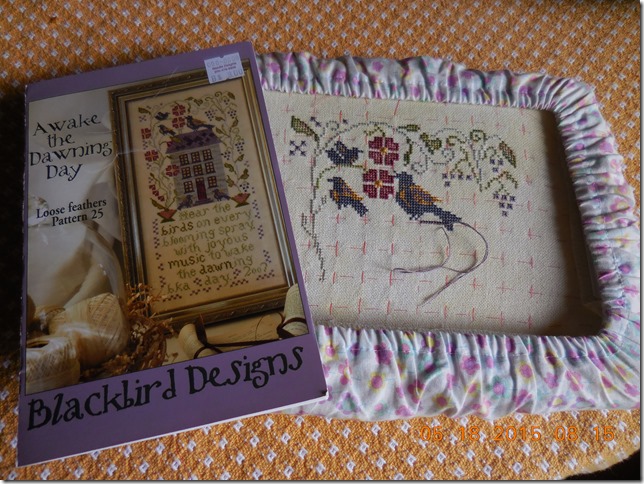 Awake the Dawning Day by Blackbird Designs has been kitted up with floss for some time while I tried to decide what fabric to use. Someone in the Fans of Blackbird Designs Facebook group suggested Picture This Plus Chime which I ordered in 28ct Lugana.
I am using a combination of the recommended threads with some DMC.
Design Size: 84w x 186h
Sampler Size: on 28ct 5 7/8 x13 1/4
Recommended Threads:
WDW Raspberry
WDW Pebble
WDW Mulberry
WDW Scuppernong
WDW Williamsburg Blue
WDW Red Pear
WDW Purple Haze
WDW Gold I am using DMC 729
WDW Moss
Started stitching May 13, 2015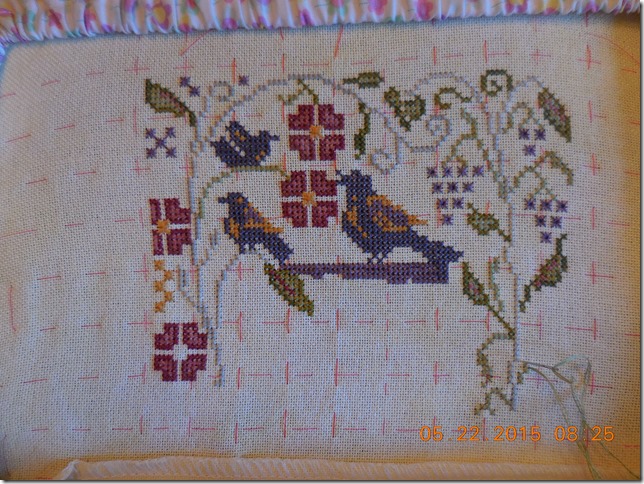 Progress June 13, 2015

Just put the final stitches in Awake the Dawning Day. Finished stitching June 20, 2015.

Finished and Framed.