The ladies from Blackbird Designs will be including the popular Out of Print chart Blessings Be Thine in their Christmas book. Sorry, no additional details available at this time but I will post them when I hear.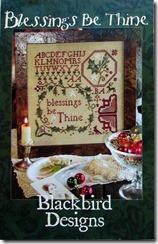 Also Joyeux Noel will be reprinted before the end of the year. This will be the third printing for this beautiful book which includes 16 designs for the Christmas seasons. Includes sewing boxes, pincushions, samplers and ornaments. 40 pages.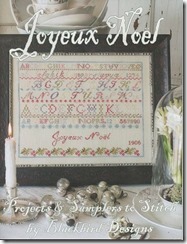 One of the most popular ones from the above book is Tis the Season pictured below. The one shown below is stitched on a darker fabric than is shown in the book but is stunning!.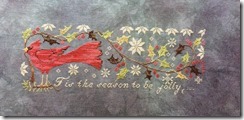 Stitched by Anka Julia on 32ct. Picture This Plus Haunted Linen