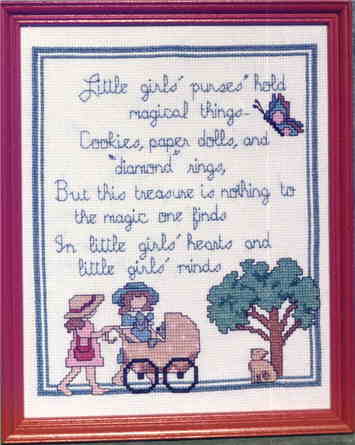 Little girls' purses hold magical things,
Cookies, paper dolls, and "diamond" rings.
But this treasure is nothing to the magic one finds
In little girls hearts and little girls minds.
This piece was stitched on white 14 count Aida and framed in a fire engine red frame. It was a gift to my brother and his family in May 1985. The colors are much more vibrant that what the picture shows.