This arrived in today's mail. I can't wait to begin stitching it. Maybe this will be my "beach project." The chart for the two pieces is from Little House Needleworks and the finished set is from Impie, Hattie & Bea. Both pieces can be ordered from Handcrafts Online.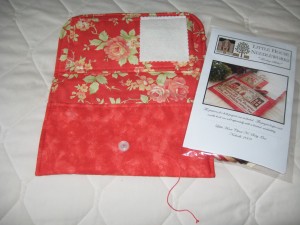 Traveling Stitcher Kit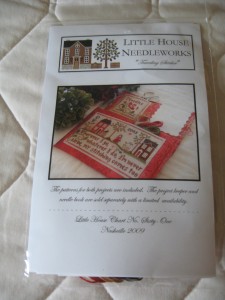 Traveling Stitcher Chart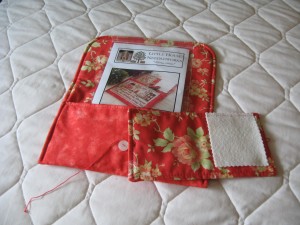 Traveling Stitcher Kit Pack
NOTE: I am adding this because I want to be able to find the instructions when I am ready to stitch this. For adding a scissors fob to the project. Take the letters for "scissors" off the larger piece (the capital 'S' from the personalization alphabet included) and chart all the letters on graph paper. Use the border from the needlebook making it smaller across and longer lengthwise. Inside, graph the left side house and the stitcher, along with some grass for the house to sit on. The back side simply has the same border and the blackbird from the fence.
Instructions for attaching the stitched pieces to the needlekeeper and Project Keeper.